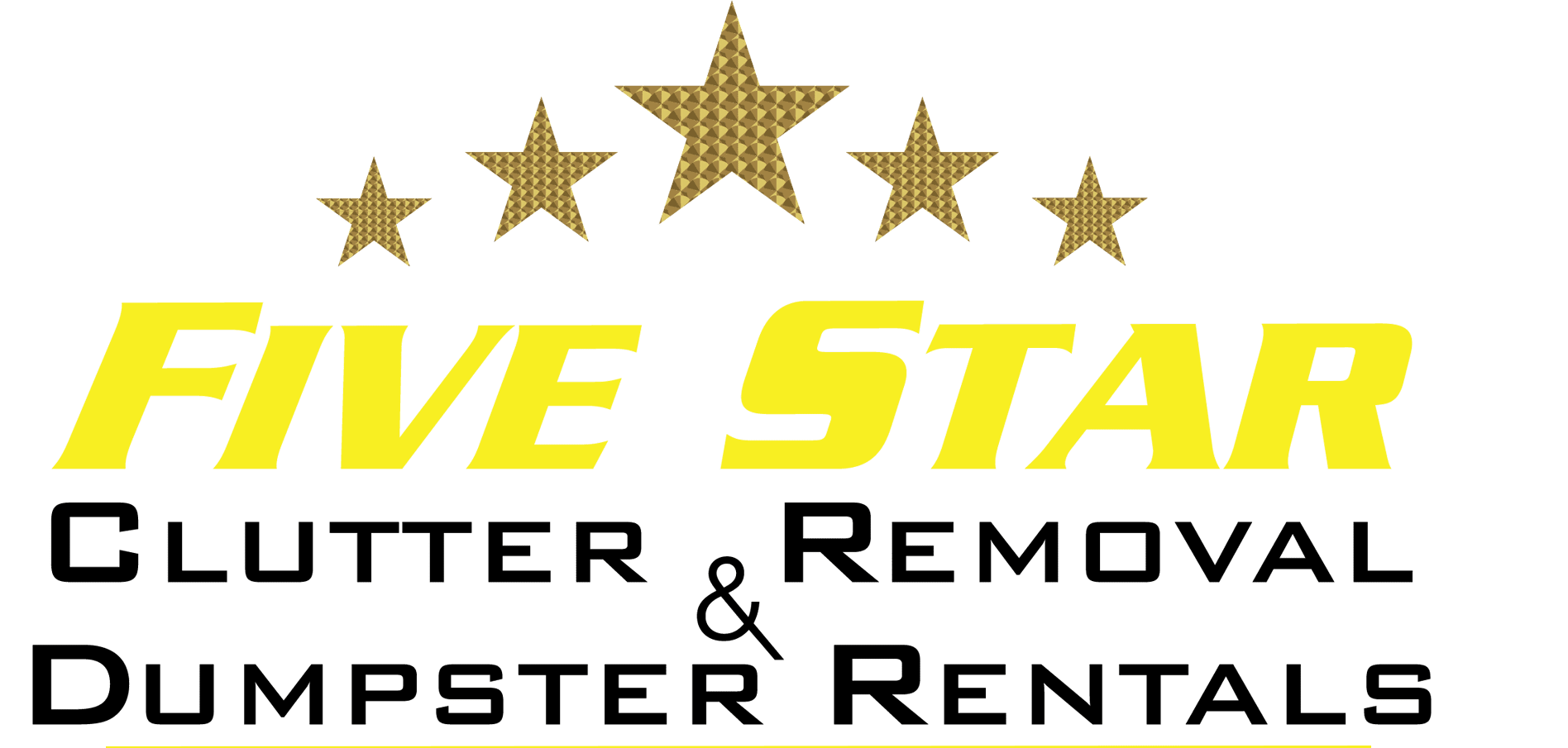 Stress-Free, Professional Junk Removal Services
Get A Free Quote With Our All-Inclusive Pricing
Open hours
7am-7pm Everyday
our office
2491 Dublin Rd, Auburn. NY 
What We Offer
Here at Five Star Clutter Removal we make your life easy. Just point and we make it disappear with our all inclusive pricing! Five Star Clutter Removal is a family-owned and operated business that has been servicing happy customers for over 12 years. We know useless clutter can be a headache, which is why we are committed to making junk removal as stress-free as possible. We have the solution to your junk, clutter, furniture, trash, lawn debris and dumpster problems.
We are a fully insured, and highly rated!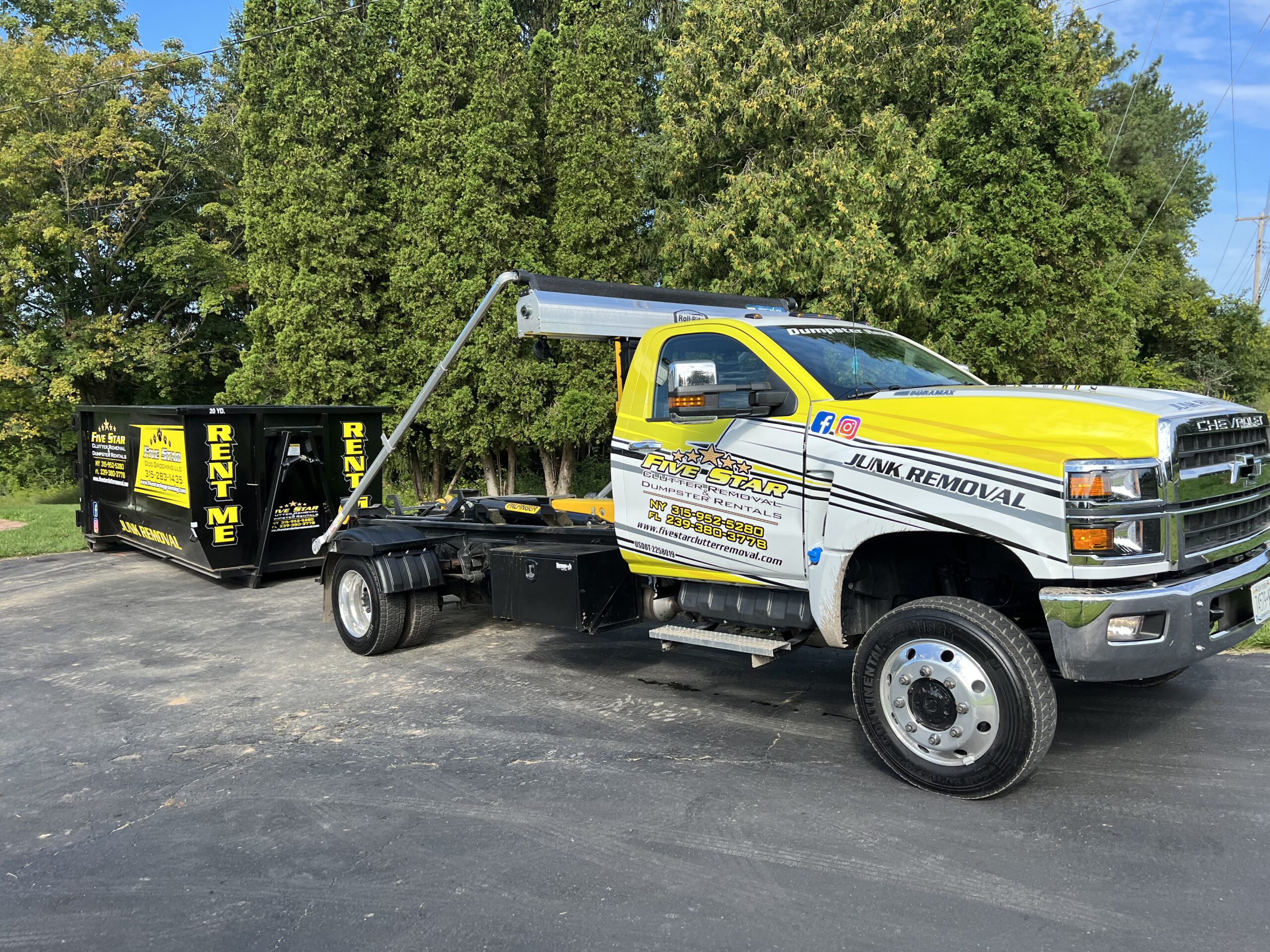 Commercial Removal
Why call a national chain and pay all their high prices, when our owner will personally provide you with a free estimate? Our walk-throughs are quick and painless, so we can access exactly what you need hauled away. Just ask, and we can get the job done quickly and efficiently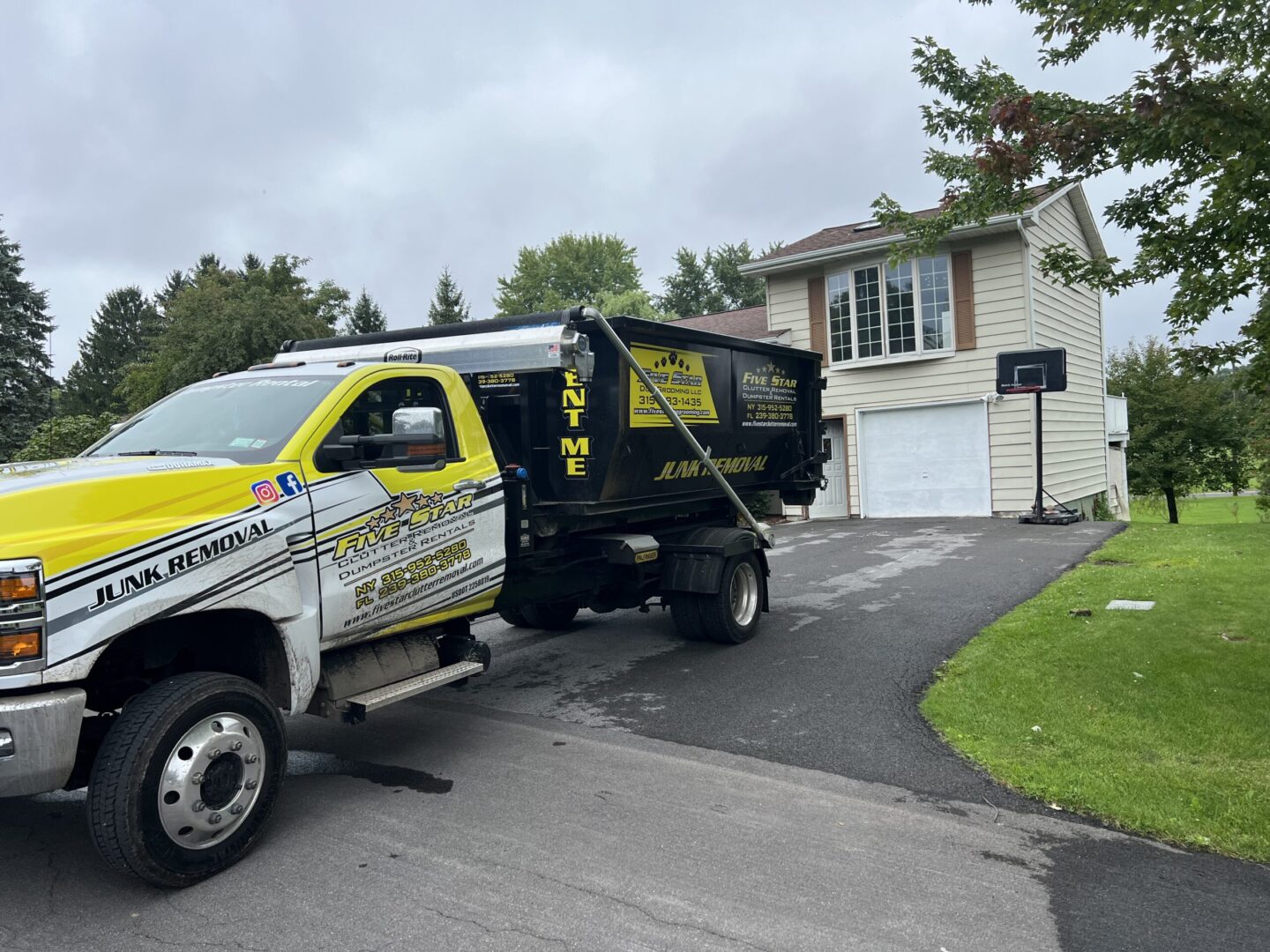 residential removal
Our residential team is hands-down the best around! We offer professional clean-up services , including demoing bathrooms, bedrooms, kitchens, garages, sheds, small houses, and tearing out any room you need. If you have a written estimate from another company, present it to us and we will beat it by 10% or the JOB IS FREE!
How It Works
Our fixed, all inclusive pricing will give you the confidence you need to feel comfortable going with Five Star Clutter Removal!
Get an Estimate
Reach out to us today and let us know what work you need done! We will get back to you within 24 hours with a service quote!
Schedule your service
Once the price, time, and location are all set, just sit back and relax!
Let Us do the dirty work
Our team of experienced professionals with show up and get the job done efficiently and on time! 
About Us
We are a family owned and operated business with over 12 years of experience in the industry! Our goal is to give back to our communities by offering the lowest prices around on dumpster rentals and clean outs! Why pay the high prices and hidden costs of a chain business when you can support local businesses!
Contact us today for the best prices around, and don't forget to check out our sister company- www.fivestardoggrooming.com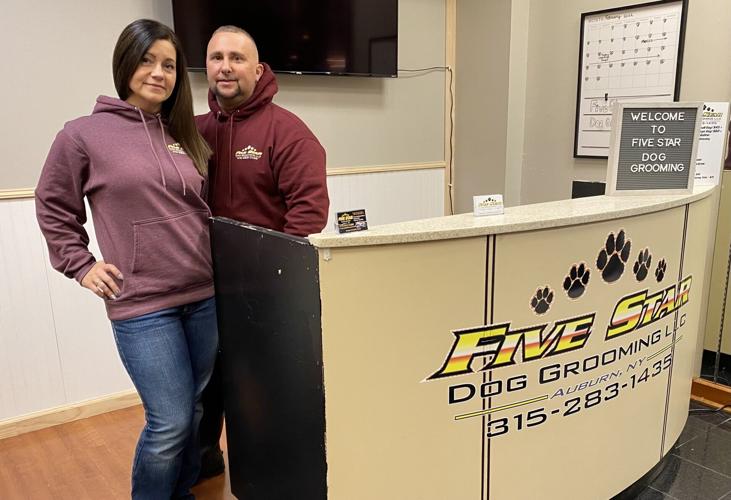 Satisfaction Guaranteed
Check out what our customers are saying!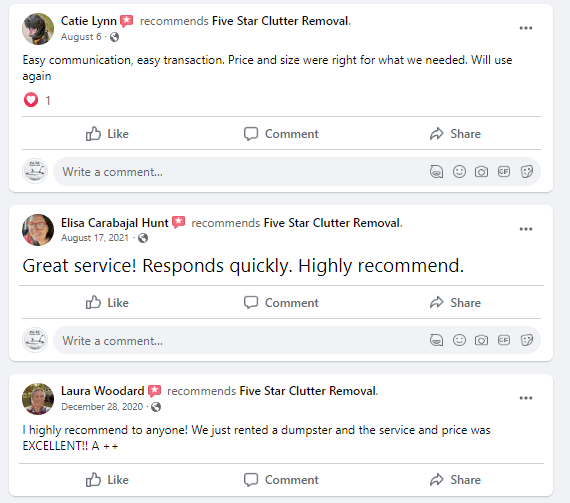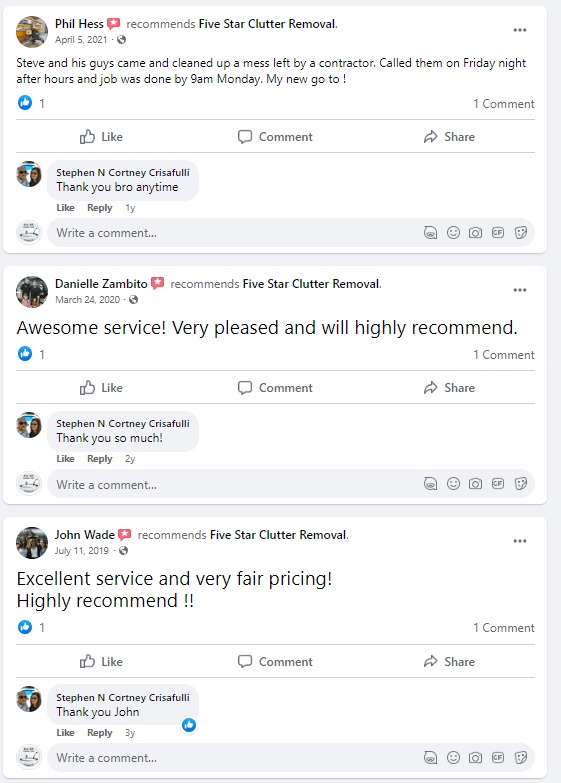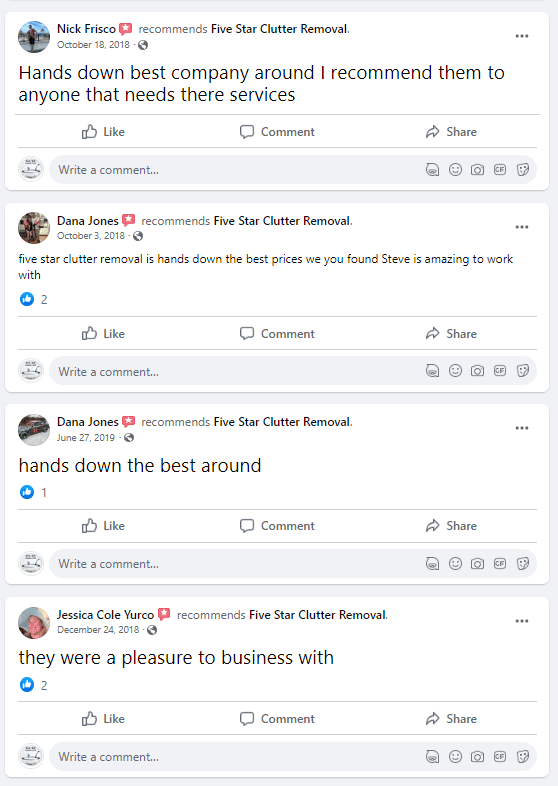 Open Hours
7am – 7pm Everyday
Our Office
2491 Dublin Rd, Auburn, NY 13021