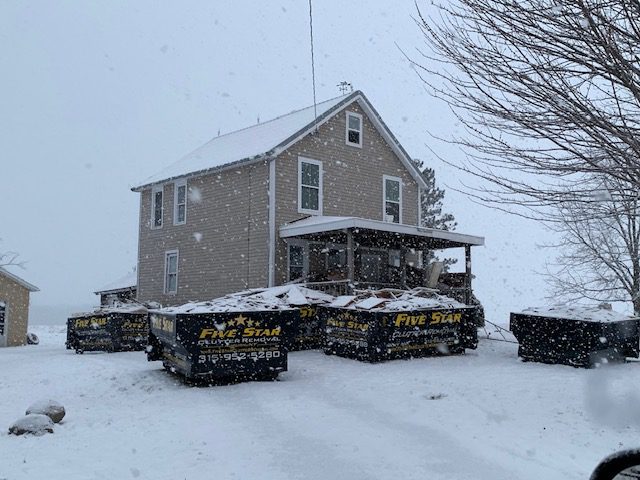 As winter approaches with its snowy landscapes and cozy, indoor
gatherings, fall provides the perfect opportunity to transform your
living spaces into warm and clutter-free sanctuaries.
Prepare Your Space for Hibernation:
Winter is the season of indoor coziness, but before you can fully
embrace the warmth and comfort of your home, it's essential to
declutter and create an inviting atmosphere. A clutter-free
environment not only enhances the aesthetics but also promotes a sense
of peace and tranquility, which is especially welcome during the
winter months. Start by thoroughly assessing each room and identifying
items that are no longer needed.
Make Room for Holiday Festivities:
October and November are the perfect months to declutter because they
pave the way for holiday celebrations. Clearing out the clutter
provides the necessary space to host family and friends for seasonal
gatherings, dinners, and festivities. Additionally, it will be easier
to set up and showcase your holiday decorations, creating a festive
and inviting atmosphere.
Embrace the Spirit of Giving:
As the temperature drops, it's a time to share warmth and generosity
with those in need. Many charitable organizations actively collect
donations during this time, making it easier for you to pass on your
unwanted items. Consider donating winter clothing, furniture, and
household items to local charities, shelters, or those less fortunate.
Your actions will not only help others but also bring a sense of
fulfillment to your winter season.
Winter Yard Cleanup:
Winter is not just about indoor coziness; it's also about outdoor
maintenance. Before the snow blankets your yard, it's a great time to
tidy up and prepare your outdoor spaces for winter. A clutter-free
outdoor area will make snow removal easier and ensure your yard
remains inviting and safe throughout the winter.
Stress-Free Season:
Lastly, the winter months can be stressful with the added pressures of
the holiday season and challenging weather conditions. A clutter-free
home allows you to enjoy a peaceful and stress-free winter. You'll
have a more organized and efficient living space, making it easier to
navigate through daily life and handle winter's unique demands.
Winter is a time for warmth, reflection, and spending quality moments
with loved ones. By partnering with a 5 Star Clutter Removal and
Dumpster Rental this fall, you can transform your home into a cozy,
clutter-free haven. This will not only make the season more enjoyable
but also ensure your space is ready for the festivities and challenges
that winter brings. Embrace the spirit of giving and prepare your home
for the winter months ahead – a season of comfort, joy, and warmth.