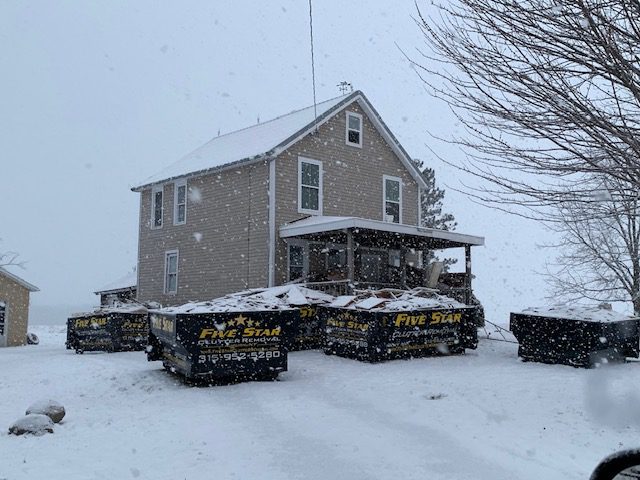 Winters in Upstate New York are known for cold and snow, which means creatures start seeking warmth. Nothing is more appealing to a frigid mouse than a warm house with plenty of hiding places. Your house could be chosen as a safe haven if you've neglected an ever-growing collection of clutter in your home. 

Clutter is easy to collect. It starts with an old vacuum that you aren't sure how to dispose of, then you add an old fan, followed by a few other items you can't get rid of because you're sure you'll use them again some day. You start collecting seven or eight bags of bottles and cans you'll never take to the recycling center but promise yourself someday you will. Are we describing your situation at all? How about all those projects you started but never finished, or the random items scattered around your home just in case you may need them later? Before you know it, a once usable space is taken over by a collection of random items you'll never touch again.

While it may seem easier to leave it for a spring garage sale, clutter can bring those unwanted guests into your house. Mice love to hide in cardboard boxes, make nests in vacuum hoses and old clothes, and residue from a soda can makes for a sweet treat they can't resist. At night, the mice will venture into the house getting into pantries, cupboards and in between walls. The damage they cause can cost a lot of money – far more than what you'll make at that yard sale!

There is a better option: call us to take care of your unwanted clutter and junk. We specialize in basement, attic, and garage clear-outs or any other space in your home you want to utilize again. Our one price estimate and no surprise costs will give you peace of mind that you are getting a fair deal. We are the leading junk and clutter removal company in Syracuse, NY and surrounding areas.