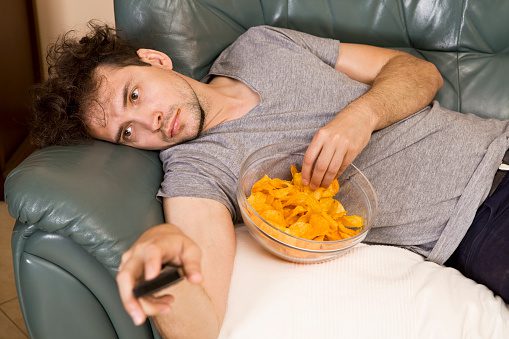 Spring is here in Auburn, NY and it's the perfect time to tackle your annual spring cleaning. Don't let the clutter in your basement accumulate and take over your space. You're not alone if you've been putting it off, but it's time to take control.
It's game day.  Your favorite football team is playing the number one ranked team in the country.  You've got your friends over for the game and a full spread.  Your day is set with subs, chips and dip, nachos and a cooler full of your favorite beverage.  The final minutes of the game are ticking away and your team is driving.  With just a few final seconds to go, they throw up a prayer and it's a TOUCHDOWN!  You and your buddies are going crazy, high fives all around in the comfort of your custom built man cave.  Of course, this is all a dream, you're watching the game on your buddies broken TV, because your basement is filled with junk and clutter that you've accumulated over the years.

Don't let your dream remain just a dream. With the help of Five Star Clutter Removal, you can turn your cluttered basement into your dream man cave, sewing room, or an extra bedroom for the baby on the way. We offer one-price quotes, so the price you're quoted is the price you'll pay. Let us handle the heavy lifting, while you relax and enjoy the transformation. Don't wait, call Five Star Clutter Removal today and make your dream a reality!